Mouse4all for Android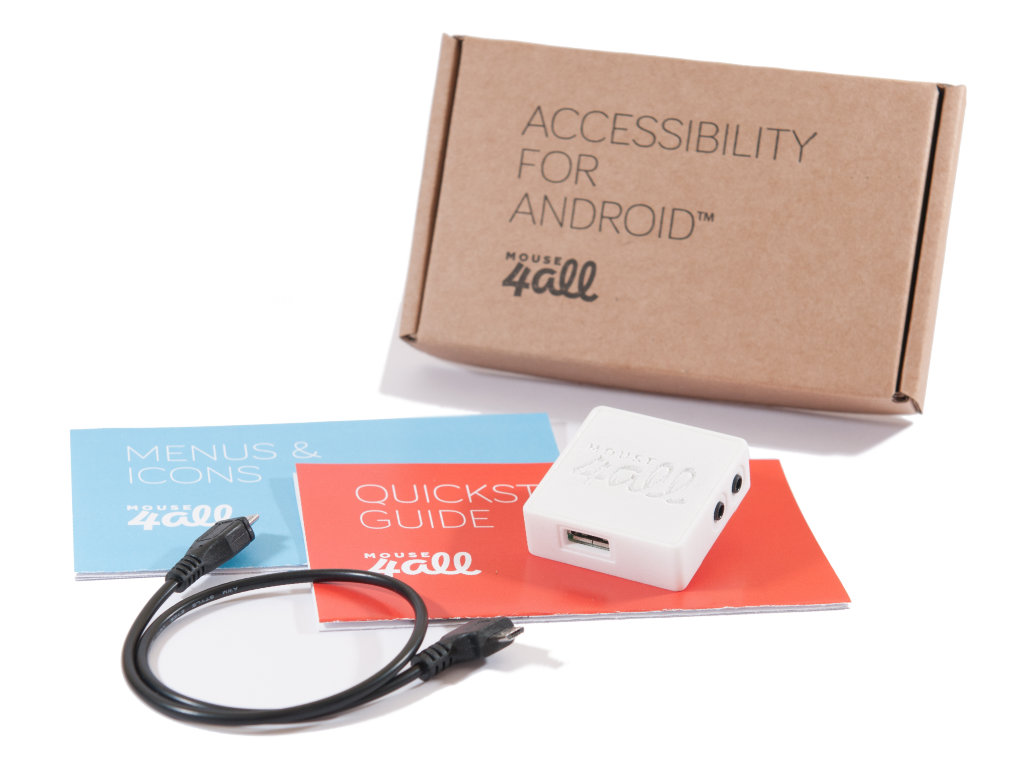 Features
Easy to install and configure: plug and play.
Augmented pointer to easily identify the position of the pointer on the screen.
Modes of operation: switch control (point scanning), trackball or joystick control, dwell click.
Multiple settings: icons sweep speed, pointer speed, wait times, size and color of the visual elements…
Specifications
Mouse4all for Android includes a connection box (48 x 47 x 16 mm), quick-start guide, menus & icons guide, and connection cable.
Two standard 3.5 mm connectors to plug in one or two switches.
One USB Type A connector to plug in an adapted mouse, trackball or joystick. Requires a USB HID input device with mouse emulation.
Mouse4all requires a tablet or smartphone with Android 4.4 or higher (not included).
Free app downloadable from Google Play.
Information brochure
Downloadable information in PDF format, to print or view on screen.
Our distributors
These are our main distributors in Europe:
We also have distribution agreements in Canada and the United States.
If you need more information or want to purchase Mouse4all directly from us, contact us through
this form.