Who we are
Mouse4all is a social micro-enterprise based in Madrid (Spain). Our goal is applying technology to solve real problems of persons with disabilities worldwide. In addition to developing our own assistive products, Mouse4all also does consulting services and accessibility projects in Information Technologies.
Our challenge is to improve the lives of people through the use of technology. Do you feel identified with this challenge? If so, help us spread our work. Surely you know a person, family, center or association that can benefit from what we do. All help is welcome!
Awards
Winner of the European Social Innovation Competition - Impact Prize 2018 (European Commission).
Winner of the "RTVE Emprende Awards 2018" by the Spanish Radio and Television Corporation in the Disability category.
Winner of the "World Summit Awards – WSA 2017-2018" (United Nations). Global champion. Best digital solution with social impact in the Inclusion & Empowerment category.
Winner of the "G5 Innova Award 2017-2018" for social entrepreneurship.
Winner of the "Social Innovation Challenge 2018" (Tech4Social) by Ship2B and 4YFN.
Finalist of the "European Social Innovation Competition – EUSIC 2017", along with nine other projects selected from among almost 800 candidates from all over Europe.
Third prize "Innova eVIA PyME 2017" by the Technologies for Health and Active and Independent Living Platform.
Winner of the "Arona Accessibility Awards AAA 2017" in the Accessible Mobility category.
Third prize "Printing Real Lives 2017" by Saxoprint Spain.
Winner of the "Vodafone Innovation Award 2016" in the Physical Accessibility category.
Evaluated with the highest score by Orientatech, a social technologies advisor website by the Tecsos Foundation, constituted by Red Cross and Vodafone Foundation.
Partners
Mouse4all would not be possible without the users, families and professionals who have helped us from the first day, testing, improving and validating our products. They are the true heroes of this story. Many thanks to Rafael, Cesar, Monchi, Ana, Julio, Angel, Lourdes, Teresa, Eva, Mila, Clara, Angela... and many others who have supported us during this journey.
We also thank the associations, foundations and centers with whom we collaborate.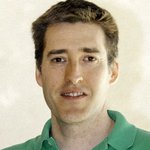 José Ángel Jiménez
Ingeniero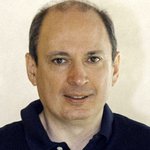 Javier Montaner
Ingeniero
Cristina Pérez
Periodista